Written by Candice Covington. Narrated by Marie T. Russell
The consciousness of a living being is set by the frequency of the matter that makes up the body. Our bodies allow us to engage in the play of nature, as no incarnation can be completely worldly or com­pletely spiritual. No matter what level of light or spirituality you attain you cannot transcend the human experience if you are embodied. Likewise, no matter how terrestrial you think you are, you are always filled with divinity. So the goal is to experience the balance of energy and matter working together to create a healthy whole, which allows curiosity, play, and exploration here on earth.

An incredibly easy way to access these complementary energies is by way of working with the chakra system. Chakras are spinning wheels of energy, psychic centers that do not exist on the physical plane, but rather in the spiritual dimension. The chakras set the frequencies that give rise to every aspect of the human experience. The foods we eat have consciousness and provide an energetic blueprint that stabilizes and entrains matter and energy for us when consumed.

The Vedic tradition teaches that we are all divine beings having a human experience. With this tenet in mind, we will focus on the seven main chakras, the energetic gateways that correspond to the spine. These allow us to process universal life-force frequencies. They allow us to experience and control the vast and wondrous energies available to us in our human experience.
Food, Colors, and Chakras
An easy way to work with the chakras is simply to choose a food of the same color as the chakra you wish to stimulate—and then eat it! Sometimes it's the interior of the plant, not its exterior, that reveals its chakra correlation. For example, a kiwi fruit is brown on the outside, but its vibrant green interior alerts you to the fact that it vibrates to the fourth chakra, as that chakra's color correspondence is green.

Many fruits and vegetables come in multiple colors

Continue Reading at InnerSelf.com (plus audio/mp3 version of article)


Read by Marie T. Russell, InnerSelf.com

Music By Caffeine Creek Band, Pixabay
About the Author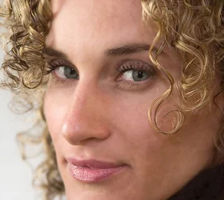 Candice Covington is a certified aromatherapist, massage therapist, healing arts master, and energy worker.

A former instructor at Ashmead College and former aroma­therapist for the Chopra Center, she is the founder of Divine Archetypes, an essential oil and flower essence company, and the author of Essential Oils in Spiritual Practice.
---
Get The Latest By Email
---