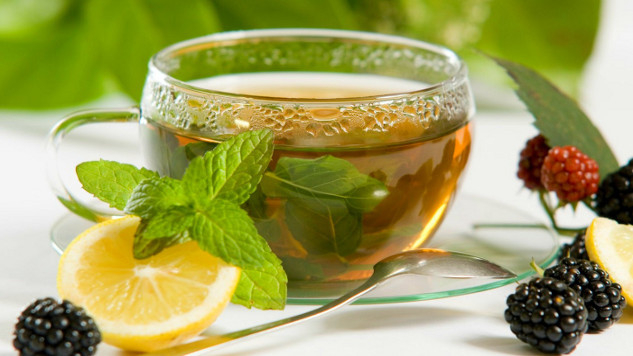 Uterine fibroids, or leiomyomas, are benign tumors commonly occurring in the uterus. They affect many women, particularly African Americans, and can lead to clinical symptoms such as abnormal bleeding, pelvic pain, and infertility. While medical treatments and surgical interventions exist, they may be ineffective or have potential side effects. Therefore, researchers have been exploring alternative therapies for uterine fibroids.
A study by Md Soriful Islam and colleagues investigated the therapeutic potential of epigallocatechin gallate (EGCG), a compound found in green tea, for treating uterine fibroids. The research suggests that EGCG could inhibit fibrotic processes responsible for the excessive accumulation of extracellular matrix in fibroids. The study delves into the effects of EGCG on key fibrotic signaling pathways, shedding light on its mechanism of action.
Understanding Uterine Fibroids and Treatment Challenges
Uterine fibroids are the most common benign tumors in the uterus, affecting many women in different ethnic groups. While many fibroids do not cause symptoms, many women experience clinical issues, including heavy bleeding, pelvic discomfort, and difficulties with fertility. Available medical treatments have limitations, and surgical interventions can be associated with adverse effects, impacting a woman's quality of life. The economic burden of managing fibroids is substantial, reaching billions of dollars in the United States alone.
Fibroids are characterized by an excess extracellular matrix (ECM), contributing to their fibrotic nature. This accumulation of ECM can be triggered by inflammation, tissue injury, and angiogenesis. Various growth factors and cytokines are crucial in promoting fibrosis, with TGF-β members particularly important. These factors can increase the production of ECM proteins, thus leading to fibroid growth. While the role of Smad signaling in fibroid cells is well-known, recent research has also implicated the Hippo/YAP pathway in inducing fibrotic phenotypes.
---
Get The Latest By Email
---
Exploring the Potential of EGCG in Uterine Fibroid Treatment
Epigallocatechin gallate (EGCG), a compound found in green tea, has garnered interest for its potential therapeutic effects on uterine fibroids. Preclinical studies have demonstrated that EGCG can induce antiproliferative and apoptotic effects in uterine leiomyoma cells. Animal studies have further supported its potential, showing reductions in tumor volume and weight in response to EGCG treatment. In clinical trials, EGCG supplementation significantly decreased fibroid volume and symptom severity without adverse effects like endometrial hyperplasia.
In a recent randomized phase I study, EGCG's hepatic safety profile was assessed in reproductive-aged women with and without fibroids. The results showed no signs of drug-induced liver injury, indicating that EGCG may be safe for clinical use. Building on these promising findings, ongoing clinical trials aim to evaluate EGCG's safety and efficacy for treating fibroids.
Antifibrotic Effects of EGCG in Uterine Fibroid Cells
The study by Md Soriful Islam and colleagues examined the effects of EGCG on fibroid cell viability and fibrotic protein expression. The researchers conducted an MTS assay on myometrial and fibroid cells treated with various concentrations of EGCG. While the viability of myometrial cells remained relatively unaffected, the viability of fibroid cells decreased at higher EGCG doses. The investigation also focused on cyclin D1, a protein critical for cell cycle progression. EGCG treatment significantly reduced cyclin D1 mRNA and protein levels in fibroid cells, indicating its potential antiproliferative effect.
Moreover, EGCG treatment reduced mRNA or protein levels of vital fibrotic proteins, including fibronectin, collagen, plasminogen activator inhibitor-1, connective tissue growth factor, and actin alpha 2, smooth muscle. The compound also influenced various signaling pathways that mediate fibrosis, such as YAP, β-catenin, JNK, and AKT. EGCG exhibited greater efficacy than synthetic inhibitors for regulating fibrotic mediators, demonstrating its potential as an antifibrotic agent.
EGCG, a natural compound in green tea, shows promising potential as a therapeutic strategy for uterine fibroids. Its antifibrotic effects on fibroid cells, as demonstrated by reduced fibrotic protein expression and altered signaling pathways, provide valuable insights into its mechanism of action. Clinical trials have shown encouraging results in reducing fibroid volume and symptoms without significant adverse effects. Further research and investigations will be essential to fully understand the potential of EGCG in treating uterine fibroids and improving the quality of life for affected women.
As scientists continue to unravel the healing properties of EGCG, this green tea compound may offer new hope for women dealing with the challenges of uterine fibroids.
books_food