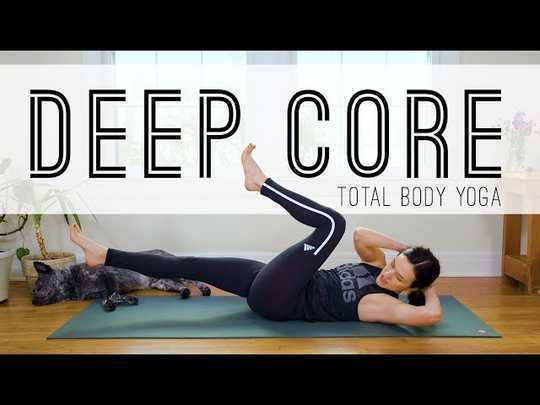 Total Body Yoga - Deep Core is a 20 min practice for building strength as well as increasing flexibility and blood flow. Feel great from head to toe with this total body - deep core work out.

Meet your appropriate edge and light a little fire to get CENTERED and strong. NO crunches necessary!!!

An important foundation of yoga (and life) is a strong, engaged core. This is a great yoga video to bookmark and come back to again and again as it helps to tone the abdominal wall and increase strength in the deeper core muscles, helping to create that foundation.

Breathe deep as we work to create muscle tone, then round it all off with a sweet vinyasa flow.


Related Books
Sale Price:

$19.99

$14.89
You save:

$5.10
View more offers
Buy New From:

$13.64
Used From: $14.56
Sale Price:

$14.99

$12.39
You save:

$2.60
View more offers
Buy New From:

$10.79
Used From: $8.40
Sale Price:

$19.95

$14.89
You save:

$5.06
View more offers
Buy New From:

$12.54
Used From: $11.97
You May Also Like
More By This Author